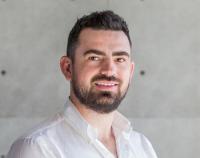 Dr David McKenzie
Dentist
One of our owners, Dr David McKenzie has been with UC Dental since 2008. Growing up in Adelaide, David moved to Queensland to study dentistry on the Gold Coast and fell in love with the lifestyle that South East Queensland offers. Upon graduation David started with UC Dental, and in 2014 took ownership of the surgery with Dr Brown. Whilst Dr McKenzie enjoys all aspects of dentistry, he particularly enjoys restoring a smiles' beauty, and the confidence his patients gain when doing so. David's attention to detail and calming nature will leave you at ease knowing you are in great hands. Time away from work is important to David, and most of that time is spent on the water fishing for anything from bream to marlin. You will find David to be a very kind, gentle, easy to talk to dentist who will provide the highest quality of work possible.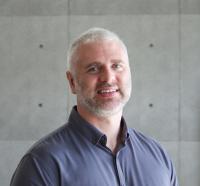 Dr James Brown
Dentist
Dr Brown qualified in the UK in 2005 before embarking on his Australian dream in 2006. James takes immense pride in providing excellence in all aspects of dentistry. His gentle touch and the genuine care he has for each and every one of his loyal patients is appreciated by all. A self-confessed perfectionist, James firmly prescribes to the 'do it once, do it right' philosophy. James loves the Gold Coast and is a dedicated family man. As such, away from dentistry, he spends as much time as possible with his Australian wife Jacki and two young children.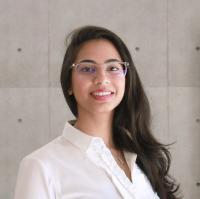 DR TASHA ISAK
DENTIST
Dr Tasha Isak (Dr Tasha Bhullar) is excited to bring her passion for dentistry to life at UC Dental – improving people's perceptions of dentistry and making every experience a memorably positive one. In addition to her Griffith University dental degree, Dr Isak has spent an additional three years training in Dental Hygiene and Therapy. This training paired with her passion for preventative dentistry will ensure fewer dentist visits and longer-lasting teeth and dental work for her patients. A huge barrier for patients is the fear of pain associated with dental procedures. Being a big wuss herself, Dr Isak believes in treating every patient the way she would like to be treated in the dental chair. She is known for her gentle dentistry and caring, professional, and unhurried work. Every patient is treated as family so a laugh or two coming from her room is quite common! When she is not looking at teeth, Tasha has a passion for culinary adventures, exploring Australia, and travelling abroad. See more of Dr Isak here!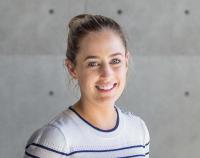 Dr Ally Herbert
DENTIST
Originally from Western Australia, Ally has lived all over, spending time in Tasmania and Far Northern QLD before settling on the Gold Coast. Ally graduated from Griffith University, since then she has worked in private practice on the Gold Coast and in Ipswich. Ally enjoys all areas of general dentistry, with a special interest in the management of children and anxious patients. Ally understands that a visit to the dentist is a very personal and often daunting experience. She prides herself on taking the time to listen and work together to restore confidence and create a healthy, beautiful smile. Ally is a keen AFL supporter, in her spare time she enjoys spending time with friends and family, keeping active and creating delicious desserts.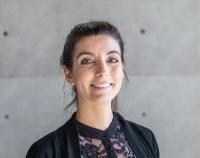 Dr Kristy Savvas
DENTIST
Dr Kristy Savvas completed her Bachelor of Dental Surgery at James Cook University in Cairns and has provided services in both the private and public sector. Kristy has a gentle, caring nature and prides herself on delivering a high quality of work. She has a strong desire to help people whether it be relieving them from pain or assisting them in achieving a beautiful and healthy smile. Prior to dentistry, she completed degrees in Biomedical Science and Oral Health in Dental Technology, which serve to make her very versatile in a clinical environment. Kristy enjoys all aspects of general dentistry, however is interested in pursuing ongoing education and development in areas of fixed prosthodontics and oral surgery.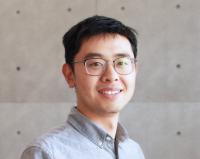 Dr Chris Xu
DENTIST
Dr Chris Xu grew up in the suburbs of Sydney, and completed his Bachelor of Dentistry with Honours in 2012 at the University of Sydney. Chris then spent two years in both the public and private sectors, before taking the role of principal dentist in the central west region of NSW for the next 5 years. Loving the weather and lifestyle, Chris now calls the Gold Coast home with his wife Rina and son Martin. When not at work, Chris loves to spend as much time as possible in the various playgrounds along the coast with Martin and his wife. Chris, being gentle and attentive, loves to work with his patients on a focus for long term success of their smiles. In particular, he has special interest in providing dental implants and orthodontic treatments including Invisalign. He will be pleased to assist you with your dental treatment, catering to your personal preferences in order to create your ideal smile. Chris is fluent in both English and Mandarin.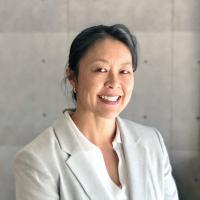 Dr Angeline Viskovich
DENTIST
Graduating in 1995 from Otago University New Zealand, Angeline has had a varied and fulfilling dental career. After having her daughter in 2004, she decided to move on from her own private practice in Auckland NZ and try the Gold Coast lifestyle and, like many Kiwis, has felt like she has been on holiday ever since! Working part-time in a private practice in Helensvale while her children were young, she has since enjoyed being a general dentist in the Griffith University professional suites. This gave her the opportunity to work with a large multidisciplinary team on both routine and complex cases, whilst also helping to shape the minds of budding students as a supervisor. Angeline understands that everybody has different dental needs. She wants to help you achieve the best outcome to suit your lifestyle and budget in an environment that is relaxed and caring. Angeline is a natural artist who excels in fine detail. As a dentist she uses her light touch and eye for detail to create beautiful smiles and grateful clients. Her artistic nature has resulted in many commissioned artworks which hang in boardrooms and homes around the Gold Coast. She also loves gardening, home renovation and sharing any tips and ideas.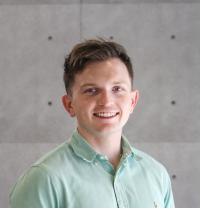 DR CALLUM PRESTIDGE
DENTIST
Born and raised on the Gold Coast, Dr Callum Prestidge is thrilled to bring his skills to UC Dental. Completing his Bachelor of Dental Health Science at Griffith University, Callum then graduated his Master of Dentistry with the Academic Excellence award. Dr Prestidge knows that dentistry is all about people and it's all about trust. He has a very empathetic nature, making it a priority to understand the unique needs of every person he sees. Priding himself on his gentle manner, he is dedicated to making the experience comfortable and enjoyable. Callum is proficient in all aspects of modern general dentistry, and is passionate in his ongoing education for cosmetic dentistry. With an eye for detail, he loves providing solutions that are both functional and beautiful, and gets a kick out of rebuilding the confidence of his patients by restoring their smile. Callum loves his fitness and has previously competed in amateur bodybuilding competitions. He loves travelling just as much, and will find any excuse to go somewhere new - as long as it has good coffee! His patients find that he is easy-going and always ready for a laugh, and are left feeling relaxed knowing that they are in good hands.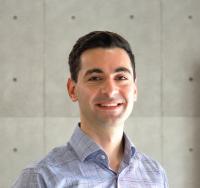 Dr David Scavone
DENTIST
Dr David Scavone has a warm and caring approach to his patients, and strives to deliver the highest level of care. He endeavours to create an environment for his patients where they feel at ease, comfortable and listened to. Dr David grew up in Hobart, Tasmania before moving to Queensland to study. He loved the sunny weather and lifestyle so much he never left. After studying at Griffith University on the Gold Coast he obtained a Bachelor of Oral Health in Dental Science and a Masters of Dentistry and graduated with awards in Academic Excellence and high distinctions. Dr David regularly continues his education by attending courses and reading articles, so he can provide the highest level of modern dentistry to his patients with the best outcomes. In his spare time he loves to explore Queensland and the Gold Coast, finding new hikes to do and trying new cafés . You will also find him at a dog park or dog beach with his fluffy golden retriever!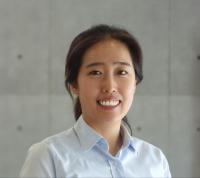 Dr Alice Han
DENTIST
Dr Alice was born in South Korea and grew up on the Gold Coast, Queensland from a young age. She went to high school on the Gold Coast and graduated from Griffith University with the Griffith Award for Academic Excellence in 2014. Alice strives to provide patients with gentle, caring and pain free dental services covering all general aspects of dentistry and her patients love her for it! Alice regularly attends dental seminars and courses to keep up to date on the latest information and technology in dentistry. Her particular interests are in cosmetic dentistry. Alice is married with one child. She loves to play tennis, going to beaches and traveling when she is not at work.